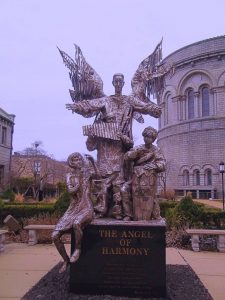 FREE Telephone Coaching Support introducING you to empowering and helpful guidance that individual spiritual coaching OFFERS. People who get the most out of coaching sessions are individuals who feel they missed FULFILLING A NEED they HAVE. These ARE people of all ages, but often late bloomers and creative types WHO feel strongly attracted to SPIRITUAL work. These sensitive souls OFTEN operate just below their potential, feelING stuck, unfulfilled, frustrated, or blocked.
If you want more from life and are not afraid of taking responsibility FOT IT, call for a FREE Telephone Coaching SESSION to LEARN if this work resonates with you.
FREE TELEPHONE COACHING SUPPORT IF YOU WANT TO:
To be more present in order to feel more deeply and think less with the ego mind

To release of negative emotions and cultivate unconditional happiness

For non-judgmental support that supports feeling safe, nurtured, and guided

To be free of fears about social anxiety or feeling terrified of people or actions

To thrive as creative late bloomers who need more confidence to handle aging

To slow down to vibrate higher by managing emotions and energy better

To develop creativity as entrepreneurs being called by dreams they achieve

To heal blocks of frozen, stuck energy that contain lifelong patterns

If they are wounded nurses, teachers, veterans, homeless, therapists, survivors, etc.
CALL 929-350-8308 NOW
OR
OR USE THE CONTACT FORM:
THIS WORK IS NOT A GOOD FIT IF YOU ARE:
Feeling depressed or have suicidal thoughts, please see a qualified therapist or emergency staff

Looking for quick fixes instead of learning how to handle deep, emotional work of spiritual growth

Struggling with active addictive emotions, thoughts, or behaviors, which need to be addressed first

CONTACT YOUR PHYSICIAN OR LOCAL EMERGENCY ROOM