SPIRITUAL COACHING FOR GROWTH & ENERGY IN NYC
ARE YOU FOCUSING ON PAIN AND FEAR?
OR
IS YOUR ATTENTION ON THE HEART'S WISDOM?

A COURSE IN MIRACLES COACHING REVEALS SPIRITUAL GROWTH & ENERGY 
People looking for more energy and spiritual growth use my coaching skills and experience. Working with A Course in Miracles (ACIM) provides a structure that empowers people to heal at the level of energy and tap into the body's invisible wisdom. This road always leads to success through living with more authenticity and joy. At the heart of healing and success is the recognition that each of us is the invisible energy of spirit.
Do experiences of trauma, pain, loss, and grief stop you from living the life you are meant for?
Spiritual growth asks you to accept the past, and let it go.
Growth begins when you stop trying to figure life out in your mind, but instead grow aware of the heart's energy.
Reconnect to your soul and you will express your potential to

H.A.V.E.

H

APPINESS,

A

BUNDANCE,

V

ALUE, and E

NERGY

.
No one needs to stay sick, lonely, or poor. We can stop being a victim of the past, limitations, sickness, and fear. We already have what we need to live the life we have dreamed. Let's choose to say YES!!!
Yes, you can love more and fear less.
CALL 646-893-9981 or

E

MAIL NOW!
Live the life that's been waiting for you.
LET SPIRITUAL ACIM COACHING FOR GROWTH & ENERGY REVEAL MIRACLES THAT BELONG TO YOU 
 

E

MAIL NOW!

or CALL 646-893-9981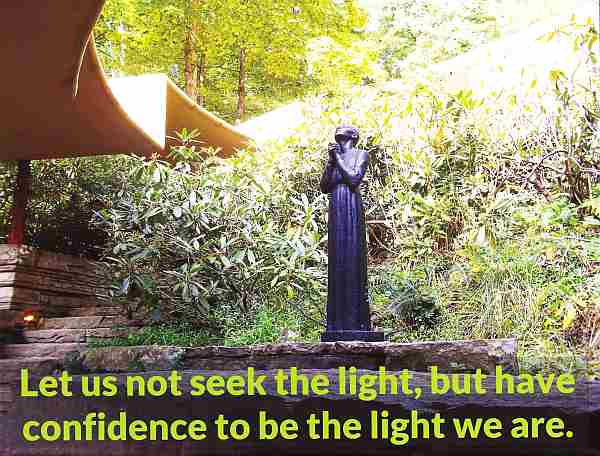 "Your beliefs become your thoughts,
Your thoughts become your words,
Your words become your actions,
Your actions become your habits,
Your habits become your values,
Your values become your destiny."
― Mahatma Gandhi