SPIRITUAL GROWTH & ENERGY COACH NYC
IS YOUR ATTENTION ON PAIN AND FEAR?
OR
IS YOUR ATTENTION ON THE HEART'S WISDOM?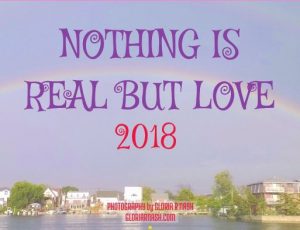 SPIRITUAL GROWTH & ENERGY COACHING
To live consciously, authentically, and tap into the body's wisdom.
Do experiences of trauma, pain, loss, and grief stop you from living the life you are meant for? Spiritual growth asks you to accept the past, then let it go.
Growth begins when you stop trying to figure out life in your mind, and instead, grow aware of your body's sensations and heart-felt feelings.
Reconnect to your soul to express your potential to

HAVE

HAPPINESS, ABUNDANCE, VALUE, and EXPRESSION. 
You do not need to be sick, lonely, or poor.

You can love more and fear less.
CALL 646-893-9981 or

E

MAIL NOW!
 SPIRITUAL GROWTH & ENERGY COACH NYC

"Your beliefs become your thoughts,
Your thoughts become your words,
Your words become your actions,
Your actions become your habits,
Your habits become your values,
Your values become your destiny."
― Mahatma Gandhi
Copyright © 2008-2020 – Gloria R. Nash, M.A., M.S. – https://www.GloriaRNash.com – All Rights Reserved