ABOUT COACHING
IS YOUR ENERGY OF ATTENTION ON HEART WISDOM OR EGO FEARS?
At the heart of achieving success of any kind is Healing Energy.
Spiritual Growth is about coaching an intention to discover the gift that every challenge offers.
We always have a choice to grow spiritually aware or not.
Why Choose Struggling or Suffering over Spiritual Growth?
LIVING,

LOVING,

LAUGHING & THE LIGHTNESS OF BEING ARE CHOICES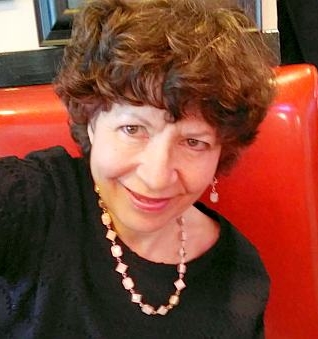 HI, I'M GLORIA NASH!
Welcome! Please enjoy my website and freely share your thoughts and experiences.
I have been a lifelong student and teacher of A Course in Miracles as well as Eastern Spirituality and Western Psychology. Guiding a wide range of people about coaching to access inner wisdom always results in improved life circumstances.
Most of us feel wounded, and in varying degrees, we respond to the flow of life by freezing, withdrawing, avoiding, etc. This results in the expression of anxiety, depression, panic disorder, posttraumatic stress, dissociation, and/or addictions.
Our stories of trauma, stress, and worry are like a glass of water. Think about it a while and nothing happens. If we think about it longer we feel hurt. And if we think about it all day we feel frozen and paralyzed, until we put the glass down.
Many of us experienced emotional trauma in the womb because we may have felt unwanted or unloved as a child. Consequently, our response was to close our heart and experience depression, addictions, suicidal ideations, or catastrophic illness.
As a NYC Coach for Healing Energy & Spiritual Growth my work about coaching is to shift from ordinary ego thinking to the "wise mind," a divinely-inspired state of consciousness. Moving into our wisdom is challenging if we resist letting go of old response patterns we are comfortable with. Hence, rather than surrender to God's love, we learned the distorted behavior of withholding love.
I work with people who feel challenged by life. We learn about coaching at the level of energy to grow more resourceful. We tune in to our inner guide to move us to a new way of thinking to reveal the answers we are seeking. A map of strength, well-being, and love exists is buried within us. Tap in to this map, to touch the force where the healer in all of us lives and has the power to create miracles.
WHAT DOES NOT WORK?
Have you experienced paying for a therapist yet all of your pain remained the same?
How many books have you read or workshops attended yet nothing changed?
A workshop costing $125 is not what raises our consciousness. Enlightenment is not found on a mountaintop after ten or even 100 days alone. Spending time and money digging up the past with a high-priced therapist changes nothing. Trendy techniques like re-parenting and inner child work benefits some people, but for those who endured a lifetime of silent, fearful, and crippling emotional wounds, professional help can feel like more neglect and abandonment. This lack of care promotes a disconnection from the soul which is the root cause of psychological and physical illness. It creates a closed heart, judging, separated ego, and risk factors towards to depression, addictions, suicidal ideations and serious illness.
Embarking on a spiritual path does not mean we throw away the past. Everyone has trauma, pain, loss, and grief or other negative emotions they hold onto. Pain keeps us from living the wonderful life we are meant to live. Therapists are consequently even more needed to guide people through the natural healing process to reconnect with the soul.
WHAT DOES WORK?
Name the person who most frustrates you then ask yourself what lesson this holds?
Choose to learn the lesson and overcome the pain.
Self-help books tell us if we change our thinking our life will change. Not so easy, is it? Nothing changes until our distorted self-image and negative self-talk improves. Talking, understanding, and reading are the booby prizes.
Allow me to mentor and guide a journey to develop self-trust to tune in to perfect inner guidance.
Take my hand to a journey to learn about coaching to travel to an authentic life by discovering effective ways to know who you are and decide what you want to stop doing, what you want to start doing, and who you want to do it with.
We each inherited the means to achieve an elegant, graceful life with consistent results, yet the truth is we can all use companionship and guidance getting there.
It is never too late to express our full potential, at any age. Simply find the light that spurs our thoughts, nurtures our soul, and moves us to thrive and bloom.
This is the message I share with those seeking to grow and nurture seeds of love we carry within. Healing involves teaching people about coaching to open their heart, clear the energy of stored emotions, and feel the energy of Divine love in their heart. Love is the absolutely most powerful healing force that exists.
In my forthcoming book, Nothing is Real but God's Energy of Love, I show people in an organized year long program that takes us on a journey to reconnect with our soul. NRG can most certainly heal anyone with emotional wounds, returning them back to their natural glowing radiance.
COACH FOR HEALING ENERGY & SPIRITUAL GROWTH
I show people who feel challenged how to grow more resourceful. Learning to tune in to our inner guide moves us to a new way of thinking where answers we have been seeking are received. Buried within each of us is a map to a deep soul place where strength, well-being, and love live. Love is the healing force that always works!
Rather than surrender to God's energy of love, we learn to withhold love. Our inner teacher guides us to shift from a habit of ego mindedness to the "wise mind," a divinely-inspired state of consciousness. It is time to let go of our ego's comfortable patterns and move into the wise mind within.
As you  browse this website may you find what is noteworthy about coaching to spark your energy, nurture your soul, and help you realize it's never too late to express your full potential.
Call or email me here with questions and comments about coaching. I would love to speak with you!
Gloria
https://www.GloriaRNash.com
TOPICS CLIENTS DISCUSS WITH A HEALING ENERGY &
SPIRITUAL GROWTH COACH
•    Seeking clarity and receiving answers
•    How to accept all that is and that has happened
•    Transform situations or relationship into something good
•    Access tools that bring instant peace to everyday concerns
•    Release whatever is slowing us down
•    Safely express the doubts and conflicts that arise in our minds
•    Lack of love and blocks are opportunities to transform dark energy to light
•    Learning to give, as well as to forgive
•    Where we lack motivation is precisely where we need inspiration
•    Transform any part of our life by looking in the mirror of what life shows us
•    Develop a relationship with God, the Holy Spirit, and our spirituality
•    Searching for meaning and purpose in our life
•    What is within being called into expression yet frustrated at expressing it
•    Transcend illusions and false gods to discover pure truth and God's power
•    Discover who the "true self" really is
•    Feeling as though dark night of the soul will never end
•    Experiencing doubts, worries, lack of confidence, or worthlessness
•    Meditate to alleviate pain, improve health, increase energy, and lower stress
•    Discover what it means to be present to the presence
•    Increase awareness of God and decrease awareness of the ego
•    Learn to accept and live gracefully with "what is"
•    Identify and clear energetic and emotional patterns that keep us stuck
•    Develop habits to balance the heart and mind
•    Identify factors that feed our energy and factors that deplete our energy
•    Create a daily meditation practice that is easy to follow and stick with
•    Learn techniques working with breath to visualize creating our life and day
•    Practice growing a still mind with the NRG® Process
LET'S STAY IN TOUCH!
Let's connect! Feel free to reach out with your comments and questions about coaching:
• https://www.Facebook.com/gloria.r.nash
• https://www.Linkedin.com/in/naturalresourcesforgrowth/
• Request a Healing Prayer by sending an email here .
• Call 718-760-1507 or send me an email to make a coaching appointment.
• If this is an emergency, please contact the Emergency Room nearest to you.
GLORIA R NASH M.A., M.S. is the author of two forthcoming books, "My Constant Companion: 365 Days of A Course in Miracles Made Easy!", a book on healing the mind and long-standing emotional issues at our heart center, and "I am Not a Guru: 108 Easy Steps Anyone Can Follow to Build a High Quality WordPress Website!" Gloria dedicated her life to healing her deep emotional wounds and trauma while inspiring people to transform limitations to live unique, purposeful lives. She offers original and creative services and products for healing at the level of energy. She is committed to supporting people and organizations to grow resilient and resourceful by sharing effective ways to handle adversity, trauma, and other reactions to stress, gained from her own courage, determination, and perseverance in overcoming significant adversities as an abandoned and neglected child. The late resiliency pioneer and expert, Dr. Al Siebert, brought her story to light. As a NYC Coach for Healing Energy & Spiritual Growth, Gloria guides people of all ages to heal at the level of energy. She holds Masters Degrees in Psychology and Education, is a member of Phi Beta Kappa, and an avid music lover and photographer.
Copyright © 2008-2018 – Gloria R. Nash, M.A.,M.S. – https://www.GloriaRNash.com – All Rights ReservedHence, r