IS YOUR ENERGY OF ATTENTION ON HEART WISDOM OR EGO FEARS?
At the heart of all healing and success is the energy of spirit.
The choice in every moment is to grow spiritually or to struggle in our smallness.
Growth is about our intention to uncover the gift in every challenge.
LIVING, LOVING, LAUGHING & THE LIGHTNESS OF BEING ARE CHOICES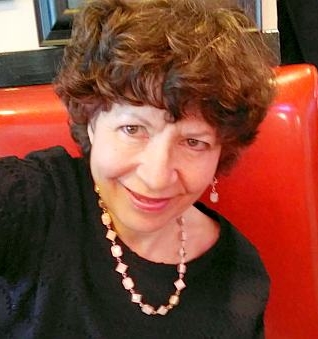 HI, I'M GLORIA NASH!
Welcome!
I have been a lifelong student of Eastern Spirituality and Western Psychology. What I learned is what I love to share with other people. My fascination with healing comes from my own adversities and trauma, and the unhealthy reactions I expressed concerning these stressors. As a Spiritual Growth Coach in NYC I guide people to release tensions to access their inner wisdom and choose a higher quality of life.
Most of us feel wounded and we respond to the flow of life much of the time by freezing, withdrawing, avoiding, and sometimes by enjoying. The first three responses result in the expression of anxiety, depression, panic, posttraumatic stress, dissociation, addiction, etc. The fourth response of enjoying our present always results in feeling happy and experiencing fulfilling circumstances.
Our stories of trauma, stress, and worry are like a glass of water. Think about it sometimes and nothing happens. Think about it excessively and we feel sad or depressed. And when we think about it all day we guarantee we will feel frozen or paralyzed. Let's put the glass down!
We may have experienced emotional trauma in the womb, childhood, or as an adult. Perhaps we felt unwanted, unheard, unloved, or sad. Our response was to shut down our heart and dwell on our depressed feelings, suicidal ideations, loneliness, or chronic illnesses.
My coaching work is about guiding people to shift their energy off of their "ego mind" and on to their "wise mind." Moving into the wisdom of our heart and body can be challenging when we have created a lifelong habit of living in our head and letting emotional response patterns control us.  We learn distorted behaviors of withholding love instead of surrendering to the presence of spiritual energy that is always ours.
I have felt overwhelmingly challenged by life. I learned about my spiritual energy and how to grow more resilient and resourceful. Tuning in to inner guidance brought me to a new level where I stopped my excessive thinking and worrying. Instead, I learned to listen to answers being revealed to me.  Tap in to the strength and love that has been buried inside and you will connect to the healing force we all share that has the power to create miracles.
WHAT IS NOT WORKING?
Have you experienced paying too much money for therapy sessions yet nothing in your life seemed to change?
How many books have you read or workshops have you attended but the pain remains the same?
Workshops costing $125 do not expand our consciousness. Enlightenment is not found on some mountaintop after 40 days, or 40 years. Spending time and money digging up the past does little or nothing to increase our feelings of worthiness. Trendy techniques like re-parenting and inner child work may work for some people, but working with professionals often feels like more of the same neglect and abandonment to those of us who have already endured too much silence, fear, wounds, crippled emotions, or social disadvantages.  The result was disconnection from our soul.  Our closed heart, judgmental ego, isolation, depression, addictions, suicide, eating disorders, poverty, catastrophic illness, and other challenges is the real root cause of our psychological and physical pain and financial dissatisfaction.
As a coach, I work with people who feel challenged by life. But only until they learn the natural healing process of reconnecting with the soul.
WHAT IS WORKING?
Name someone who frustrates you.
Then, ask yourself if this it has a lesson to teach you.
Are you tired of struggling and suffering? If you choose to forgive what was painful and accept the frustration, you will find peace.
Self-help books tell us if we change our thinking our life will change. We know it's not so easy. Nothing changes until our distorted self-image of unworthiness and negative self-talk becomes different. Talking, understanding, etc. are booby prizes that make us feel worse, not better!
Let me show you how to live more authentically so you will know who you are, what you want to stop doing, what you want to start doing, and who you want to do it with. As a coach and mentor, I can guide you on the journey to develop trust and tune in to your wisdom.
We each inherited the means to achieve a graceful and happy life, regardless of our age or the past. We need companionship and guidance as we heal to open our heart, clear our energy of stored emotions, soothe our troubled thoughts, release isolation, and reconnect to the passion of Divine love in our soul. Learn to follow what lights up our heart, inspires our mind, nurtures our soul, and wants us to thrive and bloom.
Are you seeking to grow and nurture the seeds of intelligence that you carry inside?
COACHING TO HEAL ENERGY & INSPIRE SPIRITUAL GROWTH
If you feel challenged by life know that you can grow more resourceful. Learn to tune in to the inner guidance that reveals to us the answers we have been seeking. Buried within each of us is a map leading to our soul where strength, well-being, and love live. Love is the greatest healing force that exists. Spirit is our constant guide and companion guiding us to shift away from mindless ego habits to the "wise mind." shares effective ways to handle any form of adversity, trauma, and other reactions to stress, gained from her own. It is time to let go of our comfort zone in favor of living the life we have always dreamed of!  It's never too late to realize who we are and express our full potential!
Gloria
LET'S CONNECT!
I would love to speak with you! Please Call or email me to share your questions, comments, or experiences:
• https://www.Facebook.com/gloria.r.nash
• https://www.Linkedin.com/in/naturalresourcesforgrowth/
• P
• I
• Request a Healing Prayer by sending an email here .
• Accept my offer of a free coaching session by calling 646-893-9981 or click here to send me an email.
• https://www.GloriaRNash.com
• If this is an emergency, please contact the Emergency Room nearest to you.
GLORIA R NASH, MA, MS  credits the book, "A Course in Miracles" (ACIM)  with being the key to healing when nothing else did. Her  forthcoming book, "My Constant Companion: 365 Days with A Course in Miracles Made Easy!" she shows others what makes ACIM so special. Based on ACIM, Gloria has designed a year-long program to guide people to heal the mind and open their heart. She is also author of the book, "I am Not a Guru: 108 Easy Steps Anyone Can Follow to Build a High Quality WordPress Website!" Gloria is dedicated to healing emotional trauma while inspiring people to transform their own unique limitations. She offers original and creative services and products that support people to live on purpose and express their potential. She is committed to supporting people and organizations to growing resilient and resourceful. Gloria's determination, courage,  and perseverance in overcoming significant adversity and trauma has been noted by many people including the late resiliency pioneer and expert, Dr. Al Siebert. As a Spiritual Growth Coach in NYC, she guides people to heal at the level of energy. She holds Masters Degrees in Psychology and Education, has been honored as a member of Phi Beta Kappa, and is a passionate music lover, preservationist, photographer, and triple jumper.
Copyright © 2008-2019 – Gloria R. Nash, M.A.,M.S. – https://www.GloriaRNash.com – All Rights Reserved