SERVICES and PRODUCTS!
■ FREE CONSULTATIONS
■ PRIVATE SESSIONS
■ FEES
■ PAYMENTS
■ LOYALTY REFERRALS 
■ DONATE
■ MERCHANDISE ORDERS 
■ RETURNS
■ TERMS & CONDITIONS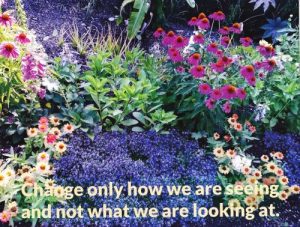 ■ FREE CONSULTATIONS
■
PRIVATE SESSIONS
Wherever you are located, Private Sessions are available by appointment to individuals by telephone, in person, by email, or text. Please note that none of our services are covered by insurance. All communications are strictly confidential.
 

Appointments are Mon – Thurs,
8:00 AM – 8:00 PM, EST
Call 646-893-9981, or, Email
■ FEES
After arranging a time and session date, payment is due in full at least 48 hours prior to the session.

 We accept Visa, MasterCard, American Express, Discover, along with GooglePay and PayPal.
■ PAYMENTS
First Initial Session: 90 – 120 minutes = $75                                         
Regularly Scheduled Session: One hour = $55                                         
■ LOYALTY REFERRALS
Word-of-mouth is the best advertising, so it is a compliment to receive a referral from your friends or family members. People enjoy working with me and I am thrilled when they tell their loved ones to shop for my products and services!  In return for your trust I am happy to reward you! Good for you and good for me!
You will receive $20.00 cash off your next session after your referral pays and completes a private session. 
Please share my contact information with anyone who can benefit from what I offer. If you prefer involvement to be confidential I can contact the referral directly. Provide me with contact information.  Referral bonuses have no limit!
■ DONATE 
If my work inspires or helps, please consider a contributions. 
■ MERCHANDISE ORDERS
• WE ACCEPT ORDERS ONLINE, BY PHONE, OR MAIL ORDER. Shipping is within one business day to a confirmed address. Merchandise is securely packaged!
• Payment is secure, fast, and easy with MasterCard, Visa, American Express, Discover, GooglePay, or PayPal.
• US Postal Money Orders accepted only from a U.S. Post Office; Personal Checks accepted only with funds from a U.S. bank, and made payable to Gloria R Nash.
• New York State sales tax applied to orders shipped within New York State.
• We are not responsible for incomplete or incorrect orders.
• MAIL ORDER accepted using this order form. Print, then fill it out or write out your purchase on paper. Mail completed order form and payment in full with your telephone number, U.S.A. mailing address, and name to:
Gloria R. Nash
Attn: I. Schulhof, Orders
P.O. Box 737316
Elmhurst, NY 11373
■ RETURNS
• Except as noted, all goods guaranteed with 100% money-back guarantee. What we sell is described accurately. If you are not satisfied with an order, contact us within seven (7) days of receiving it. Returns accepted only in original mint condition and original shipping materials. First contact us for Return Authorization.
• No returns or refunds for any item(s) explicitly stated is not returnable, i.e., calendars, books, media, or CD's.
• No refunds for services; absolutely no exceptions.
• We recommend returning with USPS, UPS, or FedEx. Buyer must purchase Delivery Confirmation and Insurance, and assume all risk for uninsured item(s). Postmark returns within 30 days of order date.
• Refunds issued in the same form as initial payment, for full purchase price of item; return shipping and fees are NOT reimbursed unless return is due to seller's error.
• Restocking fees are not charged unless returned item is in a condition other than how it was originally sent. Ex., item sent in unopened package returned opened has a 30% fee deducted due to decreased value of the item.
■

TERMS

& CONDITIONS
Limitations on promotional or non-promotional items:
• We reserve the right to cancel a promotion at any time. Prices subject to change without notice. Discrepancies due to technical issues are not honored.
• Refused shipments are charged return shipping fees that are deducted from refunds.
• No International orders accepted; No orders shipped to P.O. Boxes, Alaska, Hawaii, Puerto Rico, Guam, U.S. Virgin Islands, or Military APO/AFO/FPO.