FAQS
FREQUENTLY ASKED QUESTIONS
Questions? Need information?
In the light of transparency and full disclosure, and as required by law, we have provided answers below to Frequently Asked Questions regarding Privacy, Terms of Service, and other policies for this website, https://www.GloriaRNash.com.
If you need other answers, contact us here and we will respond within 24 business hours.
■ HOW DOES THE HEALING PROCESS WORK?
■ WHAT IS THE WEBSITE DISCLAIMER? 
■ HOW IS PRIVATE INFORMATION PROTECTED?
■ WHY IS DATA COLLECTED BY EMAIL AND MAILING LISTS?
■ WHY ARE COOKIES NECESSARY?
■ WHAT ABOUT PERSONAL TESTIMONIALS & STORIES?
■ IS DATA FROM CONTACT & PAYMENT FORMS SAVED?
■ WHAT IS COPYRIGHT AND TRADEMARK COMPLIANCE?
■ THE ANSWER IS NOT HERE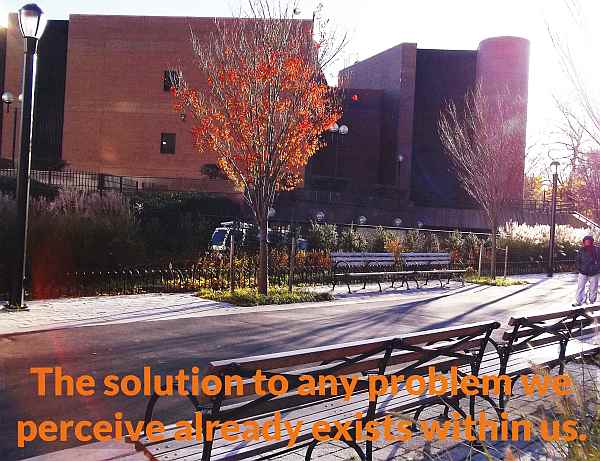 HOW DOES THE HEALING PROCESS WORK?
What are some of the issues I can ask to be healed?
Any concern is appropriate. Some concerns clients request support for include illness, injury, fear, relationships, finances, depression, and trauma. Here is an extensive list of topics.
Is healing possible without being face to face with a coach?
Coaching works regardless if the work is by telephone, face to face, or with emails/texts.  What heals is the relationship the coach and client have as well as how sincerely they acknowledge and affirm the presence of spiritual power, love, and goodness as a healing force beyond all form.
Know that as children of God, we can never be lost, separate, unhappy, lacking, or abandoned. Be grateful, kind, peaceful, and joyous here and now, and that attitude will result in trusting Divine presence as the source of all goody, peace, and fulfillment.
WHAT IS THE WEBSITE DISCLAIMER?
If anyone in the USA is experiencing a crisis, please call 911, or the National Suicide Prevention Lifeline at 1-800-273-TALK, or go to the nearest emergency room. For urgent assistance outside the USA, please go to the nearest emergency room, or visit the International Association for Suicide Prevention website or the Befrienders Worldwide website.
GLORIA R NASH coaches for Spiritual Healing & Growth with the purpose of providing private mentoring services to individuals and groups. Coaching and mentoring are not substitutes for counseling or therapy and Gloria is not a licensed mental health care provider. Coaching cannot replace licensed therapy nor is any information provided by Gloria intended to replace a qualified health care professional or be accepted as medical advice, diagnosis, cure, or treatment. A coach's role is to support, encourage, motivate, guide, mentor, advise, inform, educate, amuse, and inspire the client to take a personal spiritual journey of going within to give expression to one's full potential. The client understands and acknowledges that a coach is not responsible for the client's actions. During coaching, unresolved emotional or physical sensations or memories may surface indicating issues in need of being addressed. All materials and links on this site are posted in good faith, yet the accuracy, validity, effectiveness, completeness, or usefulness of the information, as with any publication, cannot be guaranteed. Using any part of this site means one understands and agrees to seek the help of a licensed therapist and/or continue any and all prescribed medications, as needed. By exploring this website, visitors' agree to all of the above.
HOW IS PRIVATE INFORMATION PROTECTED?
Individual privacy is important. We respect all personal information and never share it with anyone. This website may collect personal data, use cookies, embed third-party tracking, and monitor interactions with embedded content, such as tracking reactions to the content through cookies. Embedded content received from third party websites, contained in articles, videos, etc. behaves in the exact same way as if the visitor has visited the other website. We go to great lengths to avoid displaying any such off-site content. In the rare instance of a privacy breach, plans are in place for its management at the local level, reports will be given to all relevant parties, and immediate corrective action as deemed necessary will be taken.
WHY IS DATA COLLECTED BY EMAIL AND MAILING LISTS?
The only data we collect is information needed to complete an order or contact customers regarding the order, to send confirmation emails or shipping notifications. Clients and customers may opt-in to subscribe to our mailing list to receive infrequent emails about new item listings, articles, discounts, coupons, or other offers. Receive our communications by adding our e-mail address to your email whitelist. Clients and customers may opt-out of all future mailings by clicking the link in the email. Subscribers may choose to opt-out of receiving emails by clicking here , or by contacting us via the website contact form, email, postal mail, or telephone.
WHY ARE COOKIES NECESSARY?
How visitors navigate the website is notated by the use of cookies as standard Internet practice. Https://www.GloriaRNash.com makes use of cookies to track visitors' traffic patterns. Cookies are used to generate anonymous data to improve how visitors experience the website. A cookie never collects personal identifying information, but tracks the flow of traffic on a site and to products added to a cart. Most browsers automatically accept cookies; yet one always has the option to accept cookies or block them. Cookies simply indicate a visitor's website movements, and will expire as soon as the browser is closed.
WHAT ABOUT PERSONAL TESTIMONIALS & STORIES
This website enjoys hearing from customers who have positive comments and stories to share about purchases and/or services. Consent allows us to display comments, in part or whole, on the website, but people are identified only by initials and location, but never by full name. People who leave comments on the site may opt-in to save their name, email address and cookies to make it convenient to not fill out the same information again when leaving another comment. Such cookies can last for up to one year.
IS DATA FROM CONTACT & PAYMENT FORMS SAVED?
People reaching out to us through the website contact form, have a temporary cookie placed on their device, for the purpose of determining if their browser accepts cookies. No personal data is collected, and the cookie is discarded as soon as the browser is closed. When a payment form is filled in no cookies are deposited on the device, however, the address is saved only until the order is fulfilled. Customers who select "Remember Me" do so knowing the information will be retained for future convenience when they reorder. Website administrators may see this information which always remains confidential and is never shared, sold, or distributed. Every customer and client has the right at any time to request an exported file containing their personal data, as well as requesting that all traces of this data be erased. This does not include data we are obliged to keep for administrative, legal, or security purposes. We never intentionally gather personal data nor do we profile or make automated decisions using this or any other data.
WHAT IS COPYRIGHT AND TRADEMARK COMPLIANCE?
The purpose of all written content on the https://www.GloriaRNash.com website is solely for information. Apart from our own products and websites, we are not affiliated with any brands, companies, corporations, or manufacturers that may be represented by the products, images and information displayed. All trademarks, trade names, service marks, logos, and registered brands, shown on this website are the sole property of their respective owners; and their appearance should never be construed as any endorsement or representation of any kind.
• Written permission is mandatory before any of the content on this site can be used in any way.
• Please address all questions regarding use of trademarks or copyrights displayed on this site to:
Vintage Leftovers
c/o I. Schulhof
P O Box 737316
Elmhurst, NY 11373
USA
THE ANSWER IS NOT HERE
Questions? Problem? No problem—Contact us! Responses within 24 business hours.
Contact us by filling in this form. Or, you are welcome to contact us by telephone or mail:
• EMAIL
Click here to use our Contact form
• PHONE
1-718-760-1507  (between 8 am – 6 pm EST, Mon – Fri)
• MAIL
Vintage Leftovers
c/o I. Schulhof
P.O. Box 737316
Elmhurst, NY  11373
USA
Copyright © 2012-2018 – https://www.GloriaRNash.com – Gloria R. Nash, MA, MS – All Rights Reserved © — N R G®  Process is a registered trademark of Gloria R Nash, | Spiritual Growth Coaching | A Course in Miracles Mentoring & Study | This website was created by GRN. LBE Link