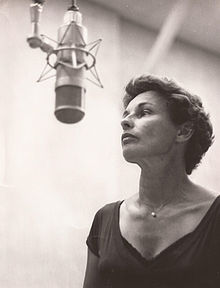 Physical fitness pioneer, Bonnie Prudden inspired a generation to exercise for health. She created a buzz asking everybody to invest thirty minutes daily for health.
"You can't turn back the clock, but you can wind it up again."
During the 1950's, Bonnie Prudden was troubled by the fact that 56 percent of American children had failed their physical fitness tests. These were the same fitness tests that only 8 percent of European children had failed.
Prudden's response?
Bonnie Prudden began teaching fitness classes in her home with her two daughters, Joan and Suzy. A lifelong devotee of exercise for health blossomed and grew into an unrivaled career. She made her living as a health and exercise advocate, author, speaker, teacher, clinician, and inventor.
Decades before Jane Fonda and Flashdance, Prudden was ahead of her game. She was the inspiration for what has presently morphed into The President's Council on Fitness, Sports and Nutrition.  During her 97 years of life, Bonnie Prudden enriched many lives. She was a selfless and independant spirit that has helped people of all ages learn to take better care of their physical bodies using exercise for health.
"Thirty minutes will pass anyway."
How about you? Whether you choose to exercise for health or whether you choose not to enjoy regular work-outs, it is just an acquired habit. Taking a thirty minute brisk walk just a few times each week is all it takes to sustain a habit of exercise for health.
Thirty minutes will pass anyway.
How about investing just thirty minutes a day in yourself? Begin today, "wind up the clock again."
What is stopping you?